M. Sc. Anna Pätschke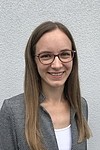 Wissenschaftliche Mitarbeiterin

Ratzeburger Allee 160
23562 Lübeck
Building 64, 1. OG, Room 105
2022
Jan Wichelmann, Anna Pätschke, Luca Wilke and Thomas Eisenbarth,
Cipherfix: Mitigating Ciphertext Side-Channel Attacks in Software
,
arXiv e-prints
, 2022.
https://arxiv.org/abs/2210.13124
.
Jan Wichelmann, Florian Sieck, Anna Pätschke and Thomas Eisenbarth,
Microwalk-CI: Practical Side-Channel Analysis for JavaScript Applications
in
Proceedings of the 2022 ACM SIGSAC Conference on Computer and Communications Security, CCS 2022, Los Angeles, CA, USA, November 7-11, 2022
, Heng Yin and Angelos Stavrou and Cas Cremers and Elaine Shi, Eds. ACM, 2022. pp. 2915--2929.