M. Sc. Felix Mächtle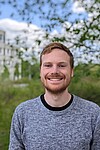 Wissenschaftlicher Mitarbeiter

Ratzeburger Allee 160
23562 Lübeck
Building 64, 1. OG, Room 107
2023
Nils Loose, Felix Mächtle, Claudius Pott, Volodymyr Bezsmertnyi and Thomas Eisenbarth,
Madvex: Instrumentation-based Adversarial Attacks on Machine Learning Malware Detection
in
Detection of Intrusions and Malware, and Vulnerability Assessment (DIMVA) - 20th International Conference
, Daniel Gruss and Federico Maggi and Mathias Fischer and Michele Carminati, Eds. Springer, 2023. pp. 69-88.