Exchange semester at Worcester Polytechnic Institute (WPI)
Neues Austauschprogramm mit den USA für Studierende der IT-Sicherheit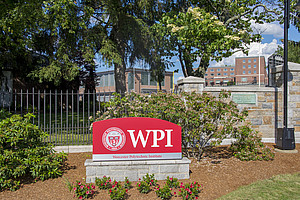 The University of Lübeck is in the fortunate position of being able to offer students a new attractive exchange program with Worcester Polytechnic Institute (WPI) in the USA as of this year.
Under this program, two students can spend a semester studying at WPI in Worcester, Massachusetts, and experience life at an American university. The program is designed for both master's students and bachelor's students in advanced semesters. At WPI, as in Lübeck, there is a master's program in IT security, as well as an undergraduate computer science program.
Under the agreement, students remain enrolled at their home universities and do not have to pay tuition fees at the partner university. Only travel expenses such as airfare, local accommodation, and health insurance, etc., must be paid by the student. Further advice on scholarships for semesters abroad can be obtained from the International Office. Courses taken can be credited in Lübeck after consultation with the program director.
The semesters at WPI run from the end of August to December (Fall Term) and from January to the beginning of May (Spring Term). Due to weather conditions, we recommend that you stay in Fall Term. The deadline for applications for Fall Term 2023 is January 31, 2023.
Applications should be submitted in English in writing (including CV, letter of motivation and current grades) to thomas.eisenbarth(at)uni-luebeck.de. Due to the specialization in IT security, students of IT security will be given priority. For further questions, please contact us by mail to its.office(at)uni-luebeck.de.
More information: