M. Sc. Thore Tiemann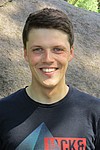 Wissenschaftlicher Mitarbeiter

Ratzeburger Allee 160
23562 Lübeck
Building 64, 1. OG, Room 050
2023
Thore Tiemann, Zane Weissman, Thomas Eisenbarth and Berk Sunar, IOTLB-SC: An Accelerator-Independent Leakage Source in Modern Cloud Systems in Proceedings of the 2023 ACM Asia Conference on Computer and Communications Security , ACM, 2023.
2021
Thore Tiemann, Sebastian Berndt, Thomas Eisenbarth and Maciej Liskiewicz, "Act natural!": Having a Private Chat on a Public Blockchain , IACR Cryptol. ePrint Arch. , vol. 2021, pp. 1073, 2021.
2020
Zane Weissman, Thore Tiemann, Daniel Moghimi, Evan Custodio, Thomas Eisenbarth and Berk Sunar, JackHammer: Efficient Rowhammer on Heterogeneous FPGA-CPU Platforms , IACR Transactions on Cryptographic Hardware and Embedded Systems , vol. 2020, no. 3, pp. 169-195, 2020.